MIKA
de la Maison de Suzie

CHAMPIONNE DE FRANCE CS
CHAMPIONNE DE BEAUTE DU LUXEMBOURG

RECOMMANDEE (Cotation 4)
1ERE EXC - CACS NATIONALE D'ELEVAGE 2000

Test de Comportement 20/20
Nom
Mika Vodka de la Maison de Suzie
Sexe
Femelle
Couleur
Noire
Date de naissance
13 mars 1996
Nom du Père
F'NEMO de la Maison de Suzie
Nom de la Mère
ISYKA Vodka de la Maison de Suzie
Dysplasie
A A
ERG
ok
CSNB
TEST GENESEARCH (examen salive) : Clear Homozygous wild type
TEST INSERM (examen sanguin) : Absence de Mutation / Non porteuse
Cotation
Recommandée (Cotation 4) - Test Caractère 20/20
Titre de Champion
Championne de France de Conformité au Standard
Championne de Beauté du Luxembourg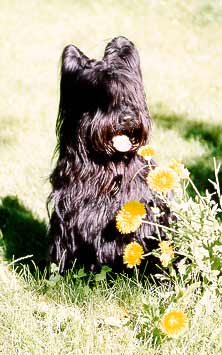 Galerie de Photos Cliquer pour agrandir
Click to enlarge

Sieste générale ...
Celle qui ne dort pas, c'est moi !

General nap...
That which does not sleep, it is me!




Mâle ou Femelle ?
Devinez !

Male or Female?
Guess!




"Championne du Monde !!!"

" Championne of the World!!! "




Les longues nuits d'hiver
au coin du feu ...

Long nights of winter to the corner of fire...



1 an
Ca y est ! La bougie est soufflée
J'ai faim !

1 year
It's OK ! The candle is puffed up
I am hungry!